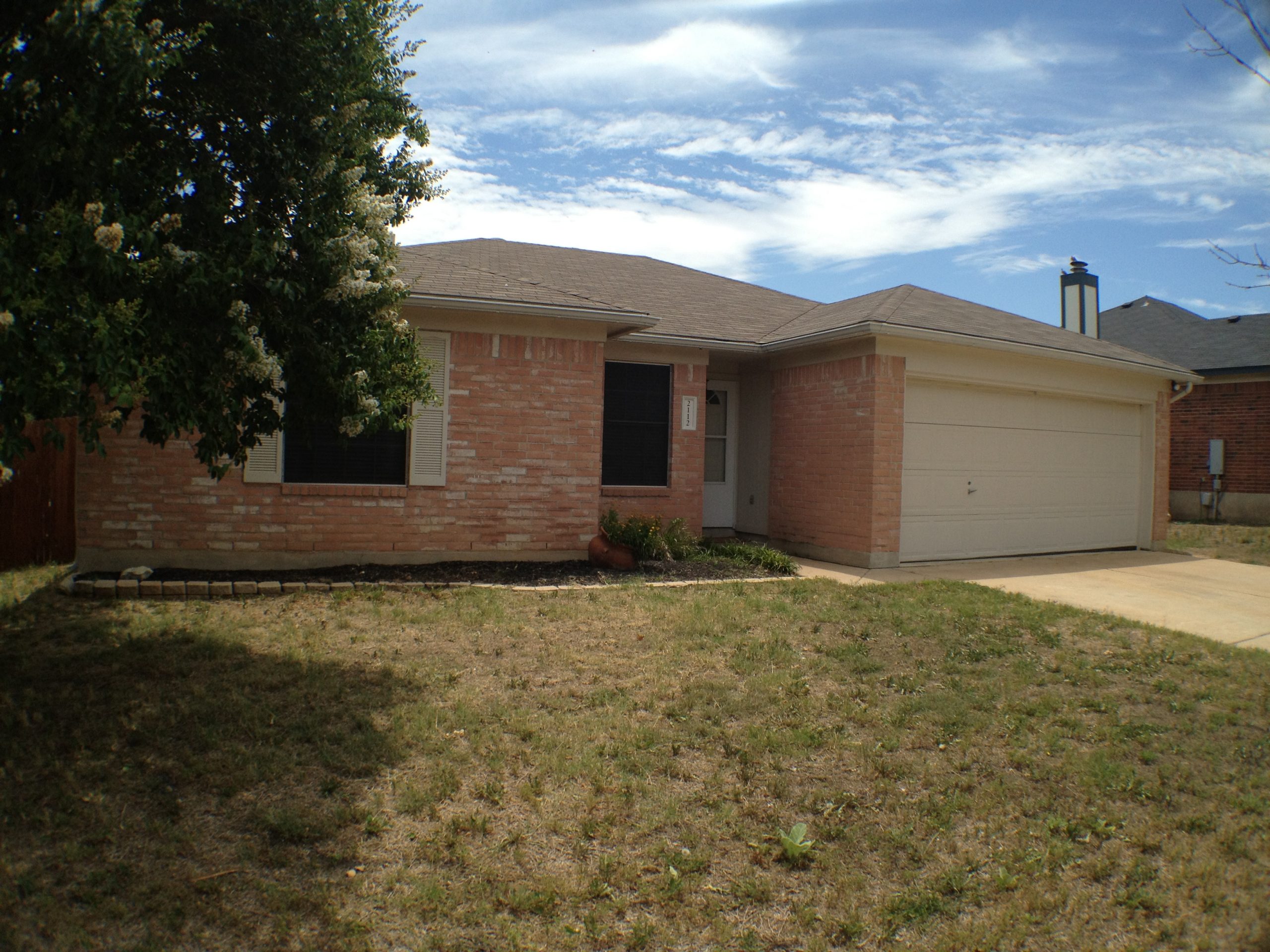 Brian W.
Stacey Nelson is a thorough, knowledgeable sales professional in the Austin real estate market. Stacey has assisted in numerous real estate transactions for myself and additional family members. We rely heavily on Stacey's advice and consult on all real estate and leasing opportunities. We appreciate the hard-working fearless tenacity that Stacey has shown on both the sell and purchase ends of the spectrum. We would have no reservations referring Stacey for any real estate needs within the State of Texas.
stbr59
Stacey was fantastic from day one, can't say enough about her expertise, a master realtor who will help you buy or sell a home in central Texas, she kept me in the loop as to what was going on and took the stress of selling my home off and I would highly recommend her to anyone.
jleebradshaw
Stacey was absolutely amazing to work with! She knows all the pros and cons of each area in Austin and helped make my decision where to live easy. She's the only realtor I'll use in this area.
lynnmvincent
Incredibly competent professional in all respects. From listing, staging, photography, and hand-holding (during the negotiations and closing), Stacey was there for us.
The consummate professional, you can do no better.
RB
I'm writing regarding Stacey Nelson. Stacey and I know each other through a mutual acquaintance, so when it came time for us to relocate here in Austin earlier this year, I called her.

Stacey is simply one of the most efficient and professional people I have had the pleasure to work with. She returns calls immediately, she arrives early, she is thorough, knowledgeable, and capable of handling a variety of complex issues with complete professionalism.

She was involved in each step of both our buying and selling process and took time to carefully talk through each item of concern - no matter how big or small. She caught things that I'd have never thought of on my own: debating whether to keep our backyard pottery or have it convey, making sure the inspector checked the Jacuzzi motor in our new home, writing items into our contract for professional carpet cleaning - and a host of other items.

She also did an amazing job helping us stage the home we were selling for photos. She has an eye for maximizing what is positive about a property in the sales process - and she applied that same scrutiny when we were considering homes for purchase. She helped us think through pet requirements, schools in the area, facilities for our 2-year-old like parks and trails, and gave us a very good overall perspective on areas in Austin that could meet our particular needs. I have a very vivid memory of arriving at our new home after purchase to find that it had been left in a dismal state, despite the terms of our agreement. Knowing I was distressed, Stacey sent my cell phone a list of cleaning companies and phone numbers I could call within 10 minutes, and even made a call herself to try to secure someone to come and clean. She also helped navigate me through the particulars of our agreement so that I could make sure the costs incurred were properly assigned.

I enthusiastically recommend her to anyone buying or selling a home in Austin and the surrounding areas. It can be an extremely stressful time, and there is no better remedy for that than having a realtor who is efficient, pleasant, and works exceptionally hard to get you the best possible outcome.
jorgeungo
A friend recommended Stacey when we were looking to purchase a vacation home in a recreational area that we had only visited a few times. Stacey made sure we had a clear picture of all the options available to us in the surrounding areas. She guided us through some challenges with our mortgage company and was accessible and available for us whenever we needed her assistance or expertise. Stacey was a consummate professional - easy to work with and incredibly knowledgeable. She's been readily available anytime we've been interested in additional properties. She also helped us purchase a piece of land upon which we hope to someday build our dream home. Without a doubt, we consider Stacey a trusted real estate adviser
rtrossington
If you are looking for a Real Estate agent in Austin or Highland lakes area, Stacey is the person! She is very dedicated to her profession and has been successful in her chosen career. She is a very energetic and is always brainstorming to help her clients in selling or buying property. I have known Stacey now for over six years. She has helped my wife and I sell our home and buy property as well. I have worked with her on various charitable organizations and projects. You want find a better agent that is trustworthy and honest in the real estate business. We have referred her to numerous friends and they have always been impressed and happy with her.
user8231055
I had the pleasure of working with Stacey Nelson in late 2011, early 2012. Stacey was my realtor for a property I was selling. I have met many real estate agents over the years and have often believed that many of them were not worth the investment. It's a harsh criticism but I find that many agents get into real estate because they see it as a great opportunity to work a little, work from home and make huge commissions. They spend the majority of their time pursuing new listings in a shotgun approach rather than working on their current ones. It's more of a hobby for them.
That being said, Stacey Nelson is not an average realtor. I wish Stacey was licensed in all 50 states in case I ever needed to buy or sell a home anywhere. Stacey worked incredibly hard and in my mind was worth the investment. I have absolutely no "seller's remorse" in any way and feel that the I was able to maximize my return on that transaction due to her efforts. Not only did Stacey sell my property in a short period of time (I believe it was listed and closed in 90 days or less) but my house also sold for the highest dollars per square foot in the general vicinity in that time period. I would not hesitate to utilize Stacey as my realtor again and cannot say enough good things about her or how incredibly hard she worked to market and sell my house. I would have sworn I was her only listing which I know is not the case.

If I were to make one suggestion to a person working with Stacey as their realtor it would be to follow her recommendations. Stacey knows what she is doing and knows what it takes to make a property appear as marketable as possible.

A person would be hard-pressed to find a harder working realtor in the entire state of Texas.
hermosaosa
She is really awesome, and she explains everything to you real good, she help us thru the whole process of buying a new house, and it was a pain but she was really helpful.
djsch87
Stacey helped sell our condo. She was exceptionally knowledgeable and helpful in every step of the process. We relied upon her to prepare the unit for sale, set the price, negotiate the contract and assist through closing. Her professionalism was beyond reproach and we would highly recommend her.
ginabtheot
I can't say enough about Stacey Nelson's level of expertise, professionalism, and commitment to me as a consumer. She was very knowledgeable about the area and provided intimate details about traffic and schools, for example, that helped fine tune my search. Stacey was extremely response by email, phone, and text, which made a huge difference for me since I was purchasing a home from another city. I also felt I had an advocate every step of the way. It seemed that she always was vested in making sure I had all the available information about each step in the process of buying my home. This level of transparency was wonderful. By choosing Stacey as your real estate professional you will gain more than just an agent. you will have an advocate who provides you dedicated and personalized service.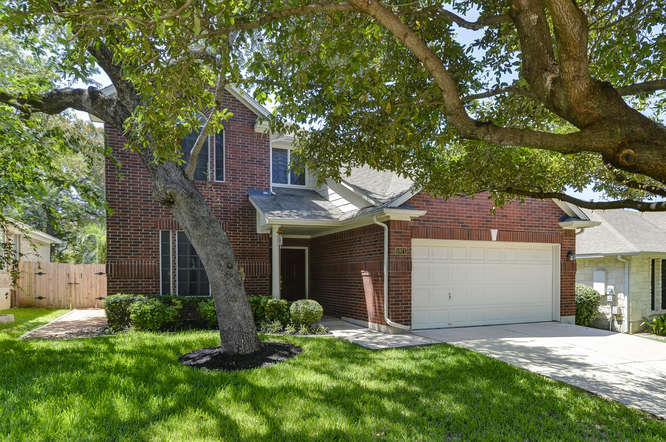 Carolyn P.
We bought our new home and sold our old home with Stacey as our Realtor. She was outstanding in guiding us through the buying process and providing a barometer around our enthusiasm. She was also extremely patient as we went through multiple buying scenarios.

When it came to selling our current home, I became even more impressed. She encouraged us using data, knowledge, and expertise to aggressively price our home. And she delivered phenomenal results. We had two offers on our home in 2 weeks. She was also great working through the inspection and closing process.

I would never have been able to do this without her and keep my sanity.
judymurray2
Only someone at the top of their game could have secured the property that Stacey Nelson found for my father. We never hoped that such a property would exist- and yet Stacey found it and had us signing papers within HOURS. She was always available for our endless questions and it could not have gone smoother. You could not ask for a better realtor!
garland88
I had the opportunity to work with Stacey Nelson on two occasions. The first was when I had found a property and called USAA's Movers Advantage. They put me in touch with Stacey to help me with the purchase. We wrote a contract on the property but found that there were too many items that needed repair and an unwilling seller. Fortunately, Stacey had advised me wisely and we were able to void the contract.

Our second venture together was several months later when I was once again ready to look at property. Stacey has a good ear and listens to her clients. Every home we looked at had qualities that she knew I would like. The third house had all the 'must have's" and we wrote a contract. She is excellent about walking you through the approval process. She gives pros and cons of doing things a certain way and what she believes is the best avenue for you. She gives you every reason to believe that she has your best interest at heart. She instills confidence. The buying process for me was easy and painless.

I highly recommend Stacey Nelson, and would not consider using the services of anyone else.
user5754103
I am writing to let you know how happy we are in our new home in Austin. We had the pleasure of dealing with Stacey Nelson and could not be more satisfied with her market knowledge and professionalism. I'm not used to dealing with people who get things done before they say they will, but Stacey is one of these people. She is obviously very organized and it shows as she responds to email and phone calls promptly and even arrives on-time for appointments in our Austin traffic. We love our home, but if we ever decide to move, I can assure you that we will be dealing with Stacey again.
lisagarcia68
As first time home buyers my husband and I were very green to the whole home buying process. Stacey Nelson was highly recommended to us through a good friend. I gave her a call and we set up a time to meet. At that meeting we were very impressed with Stacey's professionalism and real estate knowledge. We explained to her that we were just getting our feet wet and our time frame to actually purchase was depending on finding the right property. Stacey said that was no problem and we kept in touch as she sent us emails of properties in our price range.

Stacey was never pushy and always available when we were ready to go out and look at homes. She gave us great insight to different areas of the city and after looking at many properties and six months down the road she was able to find us a home we fell in love with and purchased. We highly recommend Stacey and would refer her to our friends and family.
joannemacgregor68
Stacey had a unique way of asking questions to quickly figured out what we were looking for in a lake house and what was most important to us about the house. She educated us on the housing market for the various lakes and communities. She immediately set us up with some websites where she established search criteria for our dream home that allowed me to be part of the process even though I was 9 time zones and thousands of miles away. As I looked through some of the listings and refined some of my criteria, Stacey immediately updated the information and helped us narrow down our search. She was always available no matter what time of the day or night. We found approximately 6 houses that my husband Steve and I thought were a good fit and Stacey took Steve out to see each of the homes. She took pictures while she was at the house and immediately sent them to me in Iraq so I felt like I was part of the search process. She followed up with her own review from a "woman's" perspective, which was such a comfort to me since I couldn't see the house in person. She made the entire house hunting experience so user friendly and easy for me to participate, it was fantastic.

When we made an offer on the house she sent the paperwork via email and we used a digital signature to simplify and expedite the process, it worked beautifully. The process was very simple and intuitive. The seller accepted the offer but of course, as with most things, there were several "glitches" during the closing process; Stacey quickly took charge of the situation and fixed any problems that arose. The end result was I came home from Iraq to a home that was everything I wanted and more. We are now the proud and VERY happy homeowners of our dream lake home and we couldn't have done it without Stacey's help and outstanding professionalism. She is truly a person who we hold in the highest regard in her profession.
KodiKay Cain
Some of my home buying clients just purchased a property Stacey Nelson had listed. I was impressed from start to finish during the process of working with her. Stacey is sincere, an incredibly effective communicator and evidently strives to find the win-win creating a great experience for all involved. Her level of professionalism did not go unnoticed so if you're considering selling or buying a home with her I'm confident she will bring this same experience to you. Working with Stacey again will be an absolute pleasure!
David Tucker
Working with Stacey throughout our home buying process has been an absolute pleasure. She is extremely knowledgeable about the central Texas real estate market and helped us get into exactly the kind of home we were looking for. She prepared and advised us through the entire process and was especially helpful during the extreme circumstance of closing on a new house during a global pandemic. Stacey's experience and professionalism truly make her standout in a crowded industry.

I would highly recommend working with Stacey Nelson on your next real estate transaction.
Krista D.
Thank you so much for all you have done to make our relocation to Austin a positive experience. From the initial phone conversations to the follow up and help with removing the ladder. you have continued to go above and beyond. Thank you for the generous spirit! You really have exceeded any expectations, dinner with your friends, long hours of house hunting, the home warranty. THANK YOU!
Mike M.
We have made other transactions with Stacey and always found her to be knowledgeable, hard-working, organized, and fun to be around, too. She is the best Realtor we have ever worked with.
Jason P.
As a first-time home buyer, I was overwhelmed and out of my depth. Stacey came in like a Sherpa at the base of Mt. Everest, making the whole process something I could handle, while keeping an eye on both the pitfalls and possibilities of becoming a homeowner. 13 out of 10! I would be happy to have Stacey's help next time.
Tony T.
Stacey Nelson provided so much more of a service than sales. She provided time and time again of her thorough knowledge of home construction and the local market. She was methodical in every aspect of the buying process from contracts to inspection, always looking for signs of problems and was able to provide names and numbers of quality resources. We would highly recommend Stacey Nelson! Thank you so much for everything you did!!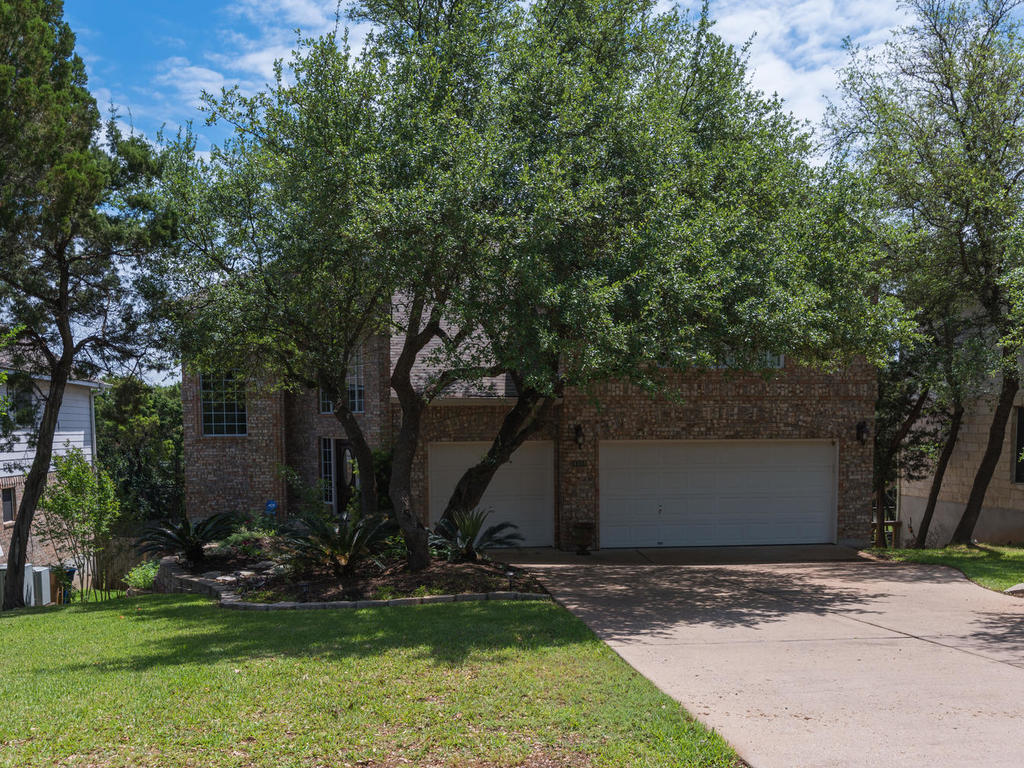 Devin M.
I like that Stacey wanted to meet at the house to walk through and get a feel for the property and of me and my desires. She also understood the area and pulled correct comps and knew to skip the neighboring subdivision. Stacey had several simple suggestions to help sell the house.
Elaine W.
Stacey Nelson is excellent! Very knowledgeable and approachable. Explains things in an understandable manner. Very detailed and thorough in all necessary forms and negotiations. After dealing with four previous realtors, Stacey is HANDS DOWN the best in our realtor experiences.
Julie
Stacey was referred to us by a trusted friend who recently purchased a home. She was fantastic to work with. My husband and I trusted her knowledge of the Austin area, the market, and her ability to negotiate the price of our home. She was a fantastic realtor. Loved Stacey and have already recommended her to friends. Being first-time home buyers, she was a perfect fit for us - extremely knowledgeable and helpful!!
JJ & Jill
Stacey impressed my wife and me in the first meeting as a person that we can trust. Our later experience proved that we were lucky in making her our agent. She showed a good understanding of the additional complexities involved in relocation, helped us understand our options and priorities, and see the right decision. She is attentive to details and gave us good advice on how to prepare and stage the house for listing. She was very helpful and responsive during the showings in negotiations. Thanks to her great planning and efforts in reaching out to other agents, we were able to close before the holiday season. Both my wife and I are very appreciative of Stacey's help!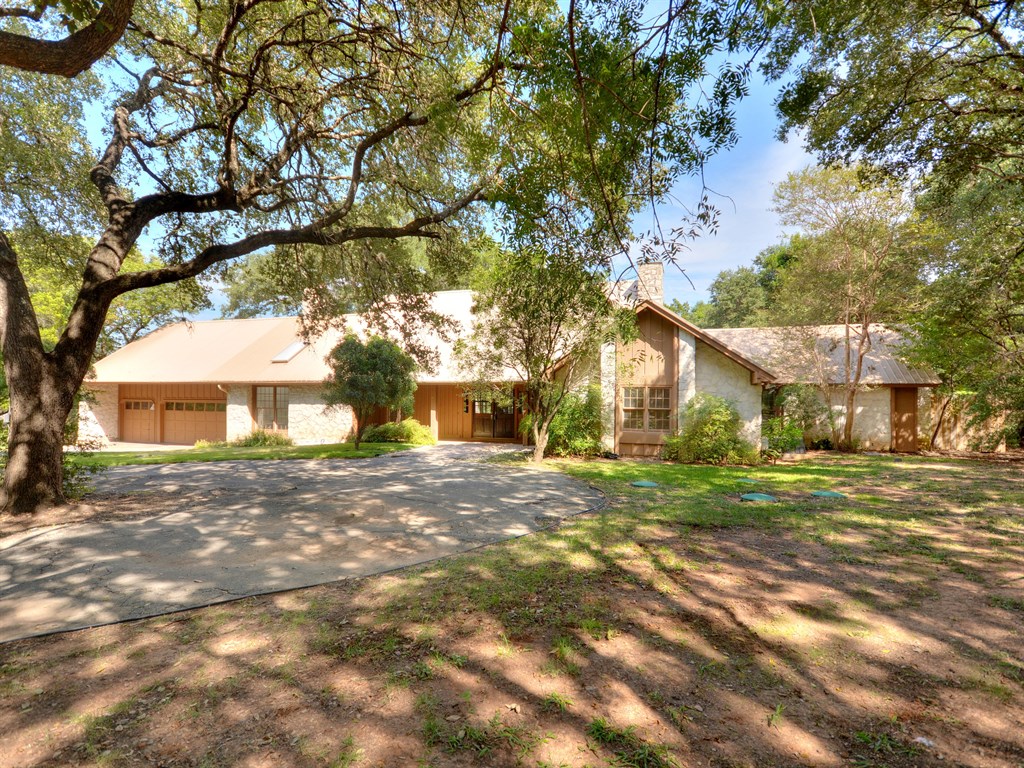 Dariel B.
Stacey helped my family and I sell my parent's house last year. She was sensitive to our loss and worked hard to make the process as painless as possible. Her advice on how to present the house and what price to ask was spot on. We had multiple contracts in less than four days and ended up selling the house for much more than we had expected.

When I made the decision to buy a house this year, the first thing I did was call Stacey. I did not consider using another agent or broker. We found the perfect house in six days and closed six weeks later. Stacey kept me informed of next steps and we made it through closing with no hitches. Her recommendations on what to include in the offer were well thought out and showed her knowledge of the current market.

I will continue to wholeheartedly recommend Stacie to friends and will definitely use her services if the need arises again.
Brad R.
Stacey Nelson absolutely crushed this experience for our family. I would use her again for real estate above all other brokers and encourage family and friends to do the same. Great experience from beginning to end.
SR
Stacey Nelson is one of the best real estate brokers I have dealt with. She goes above and beyond just listing a house for sale. She took immense interest in the whole process, understanding the constraints of the seller and suggesting actions both before and during the sale of the property she sees the viewpoints of the other party and suggests improvements. Her valuation is right on market which comes from her current knowledge of local conditions. It is a pleasure to work with Stacey.
Mitch S.
Stacey was very knowledgeable about the neighborhood condos and about the entire process. She was very attentive as well and answered all of our concerns in a very timely manner. The negotiation on the price was excellent. Stacey did a great job advising us. Our condo sold very quickly with no hassles.
Jeremy B.
Stacey was a fantastic help from start to finish. She went above and beyond to make our dream home come true.